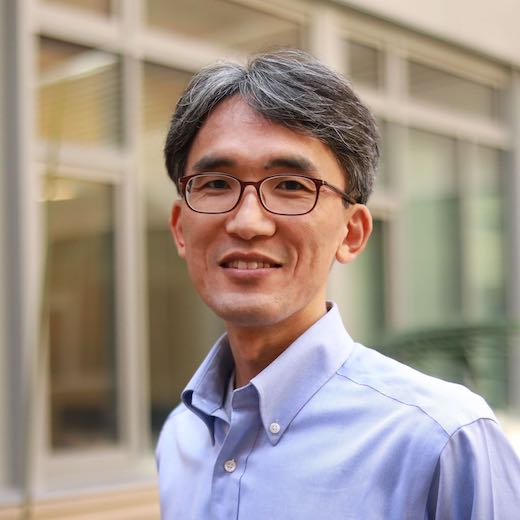 Junghoo "John" Cho
Professor
Computer Science
UCLA
Email: cho@cs.ucla.edu
Phone: (310) 571-8240
Office: Boelter Hall 3531H
Office hour: Tue 2:30-3:30 PM

Biographical Sketch
Junghoo Cho is a professor in the Department of Computer Science at University of California, Los Angeles. He received a Ph.D. degree in Computer Science from Stanford University and a B.S. degree in physics from Seoul National University. His main research interests are in the study of the evolution, management, retrieval and mining of information on the World-Wide Web. He publishes research papers in major international journals and conference proceedings. He serves on program committees of top international conferences, including SIGMOD, VLDB and WWW. He is a recipient of the 10-Year Best-Paper Award at VLDB 2010, NSF CAREER Award, IBM Faculty Award, Okawa Research Award and Northrop Grunmann Excellence in Teaching Award.
Research Interests
The primary goal of my research is to make it truly easy for people to share, access and understand large-scale digital information. In particular, my research focuses on analyzing a large amount of information generated by users, so that we can deliver the most up-to-date, high-quality, relevant information to users. This is pursued in three different directions: (1) experimentally collecting and analyzing real-world data to gain a better insight on what the real-world is like, (2) mining the collected data to discover interesting patterns behind it, so that the discovered patterns can be used for other applications, such as recommendation systems and search engines and (3) build new algorithms and mechanisms that can help systems to deliver most up-to-date and high-quality information to interested users. If you want to learn more details and read some of my recent papers on these topics, please see this page.
Recent Professional Activities
Awards
Best Paper Runner Up, SIGIR 2013
10-Year Best Paper Award, VLDB 2010
Dr. Stevenson Award for the Best Faculty-In-Residence, 2010
Northrop Grumman Excellence in Teaching Award, 2006
Okawa Foundation Research Award, 2006
IBM Faculty Award, 2005
Best Paper Award, ICDE 2005
National Science Foundation CAREER Award, 2004
Best Paper Runner Up, WWW 2004
KFAS (Korea Foundation for Advanced Study) Fellowship, 1998-2001
Stanford Engineering School Fellowship, 1996
GE (General Electric) Fellowship, 1994
Students
Current Ph.D. students
Past PhD Students
Teaching
I teach the following classes regularly at UCLA.